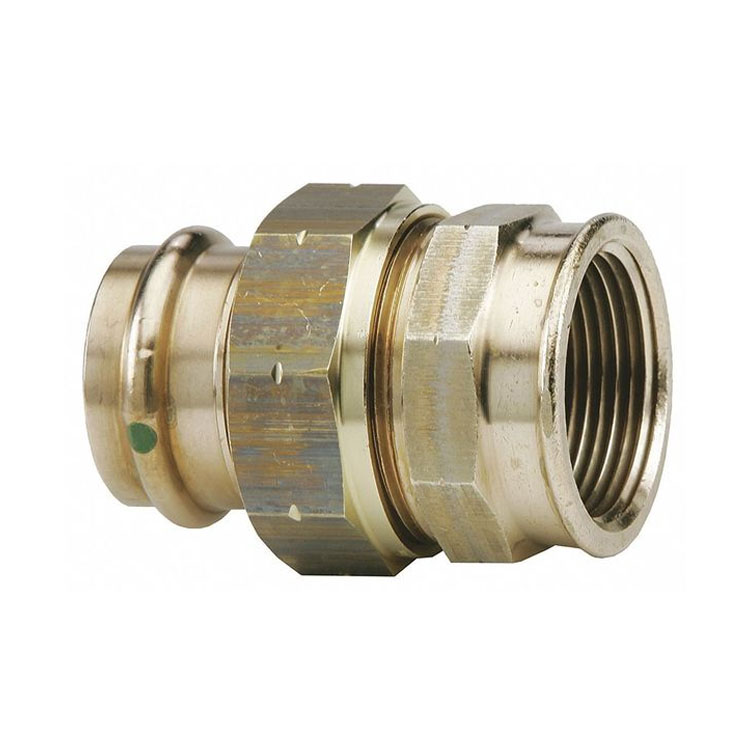 VIEGA LLC
2 P X FPT BRZ UNION
MSRP: $144.67 (EA)
$75.23 (EA)
BRAND: VIEGA LLC
Product SKU: 79725
Viega ProPress has helped installers across the world reduce installation time, save money and increase reliability on the job site. Built to last, Viega fittings are heavier than Type K copper, the most robust plumbing material on the market. Viega's patented Smart Connect feature identifies unpressed connections during testing so that they are not missed. Only Viega offers the Smart Connect feature. Meets or exceeds the most rigorous testing codes and standards in North America.
Connections are made in four to seven seconds and ensures a consistent, strong, reliable, watertight seal

Allows installers to join wet connections, making it the fastest solution for maintenance and repair

Adaptable for any commercial, industrial or residential application, whether new or retrofit

Eliminates need for tanks, hoses, thread cutters, solder and flux

Ground joint
fitting type 2: union
fitting type 1: press bronze
fitting type 3: female union
size: 2"
Prop. 65 Warning: This product contains one or more chemicals known to the state of California to cause cancer, birth defects, or other reproductive harm.
Herbicides and Pesticides are only available to buy online pick up in store in the State of California