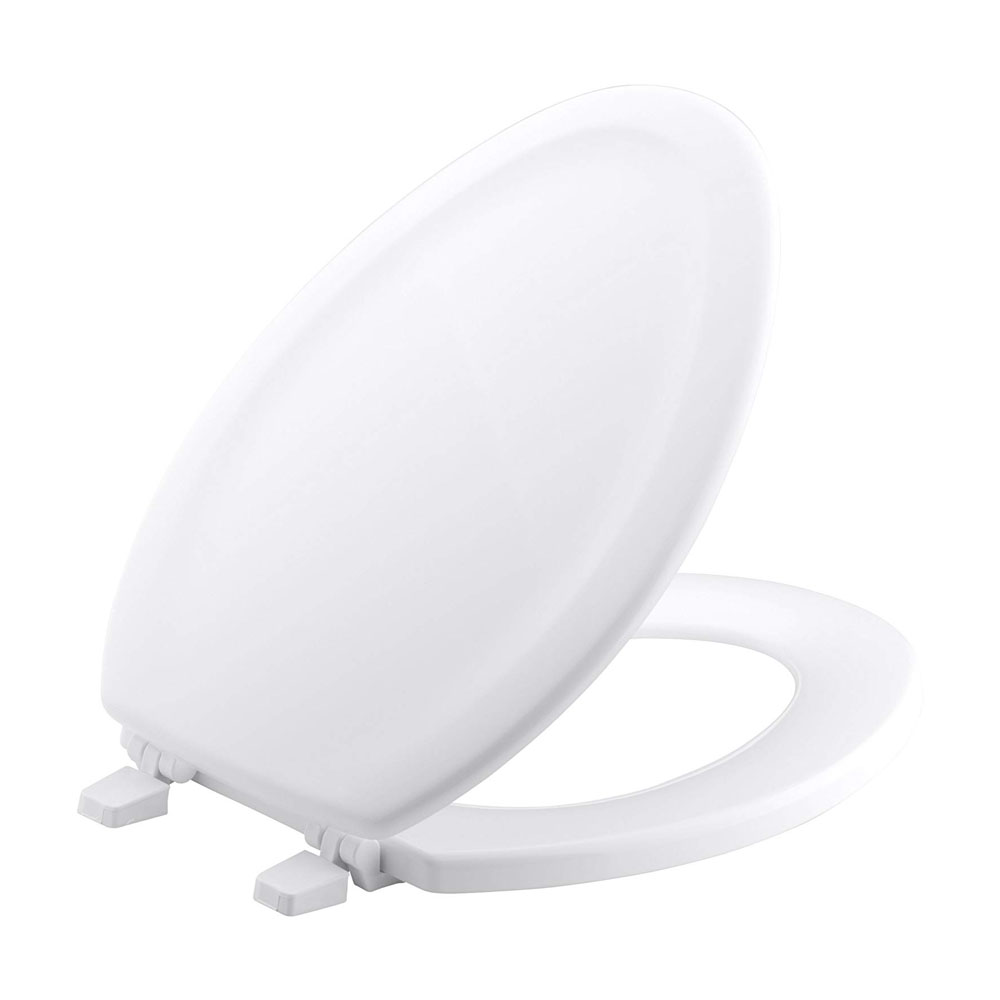 KOHLER COMPANY (CHINA)
Kohler K-4647-0 Stonewood Elongated Toilet Seat with Color-matched Hinges White
MSRP: $29.75 (EA)
$16.82 (EA)
MPN: 650531309563
BRAND: KOHLER COMPANY (CHINA)
Product SKU: K-4647-0
Kohler Stonewood Elongated Toilet Seat with Color-matched Hinges White
SKU: K-4647-0

This Stonewood toilet seat offers a versatile design that complements many bathroom styles. Compatible with most elongated one- or two-piece toilets, the compression-molded wood seat provides a substantial look and feel.

Elongated seat with lid.
Color-matched plastic hinges.
Molded wood.

Toilet seats are non-returnable if they have been installed unless you are returning it for replacement or due to damage during shipping, wrong item was shipped or product is defective.
Color-matched plastic hinges.
Compression-molded wood provides a look and feel that cannot be achieved with other seat materials.
finish: white
material: wood
soft close: no
seat shape: elongated
front: closed
Prop. 65 Warning: This product contains one or more chemicals known to the state of California to cause cancer, birth defects, or other reproductive harm.
Herbicides and Pesticides are only available to buy online pick up in store in the State of California